Yesterday Joe and I drove out to Polpis in search of bayberries with which to make candles. We didn't get any berries because when we got to the cranberry bogs, we were met with the apocalypse. This isn't the first time Joe and I have met with the apocalypse, it happened once before in Washington DC as we were leaving the zoo. Well anyway, when we saw the big alien cloud we were expecting impossible tornadoes but we got sleet and tiny hail stones. It was really crazy. We stepped out onto a path after inspecting some abandoned bee hives and the big dark cloud came right up and blew us away. I'm really glad I brought my camera.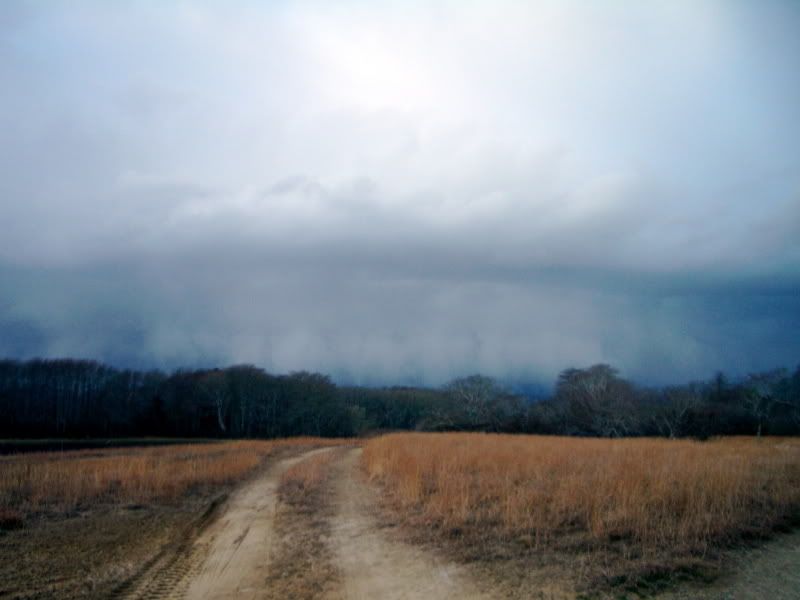 When we first got there. Watching it creep down from the north.




To the west, you can see the snow coming off it.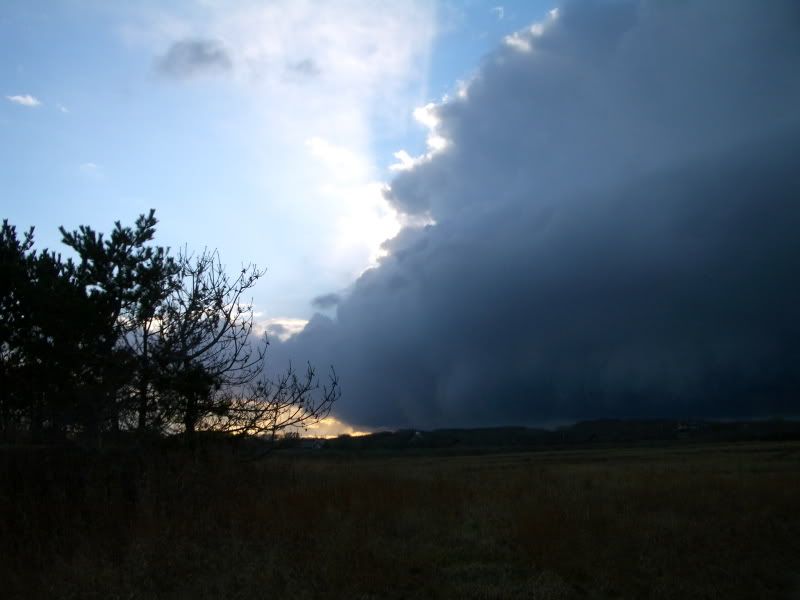 Right before we jumped down to the bee hive pit. We were only in the hives for about 3 minutes. When we came out...




Eeeeeeeee, it's here! Those clouds were moving soooo fast.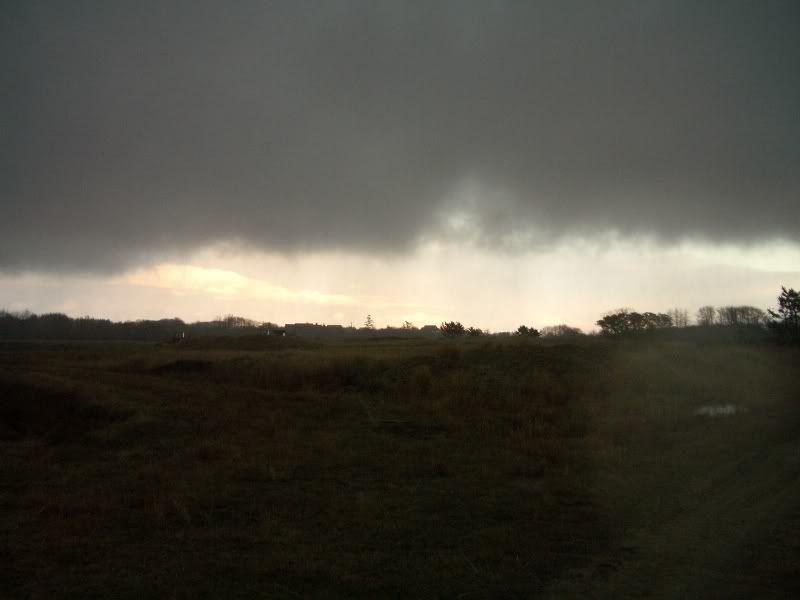 My camera started to fog up at this point.




And we had to run back to the car. You can barely make out the almost horizontal sleet.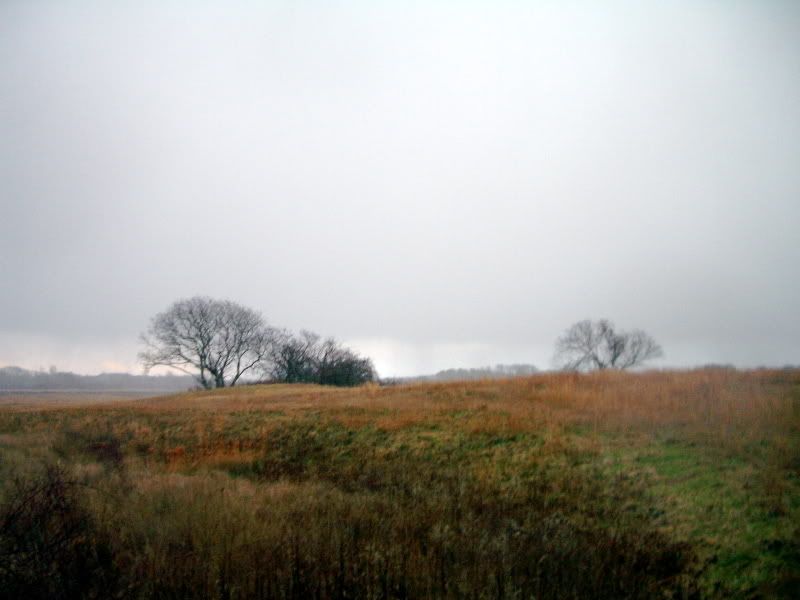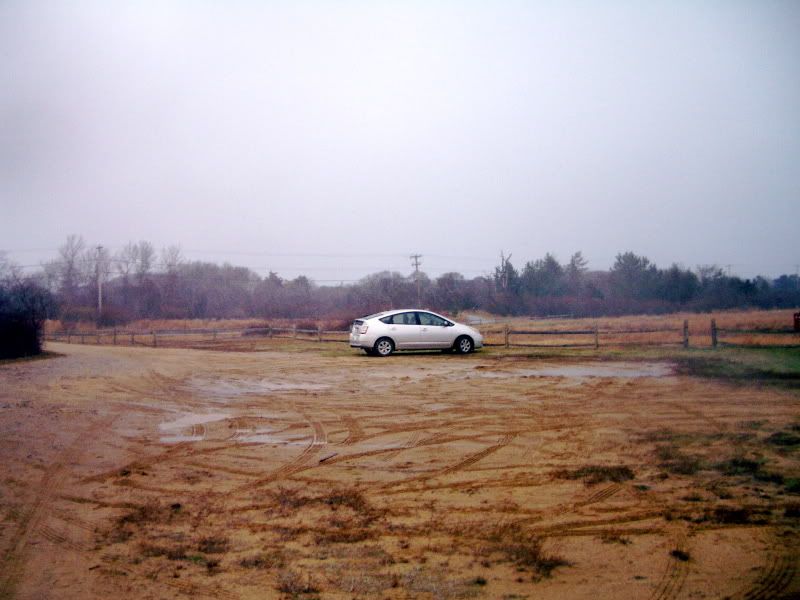 Refuge!




When it was over, the sun was setting and made a big red fireball, but we were always surrounded by trees or houses so we couldn't see it! We had to catch the sun before it went away forever! We speeded down Milestone out to the cliffs at Tom Nevers...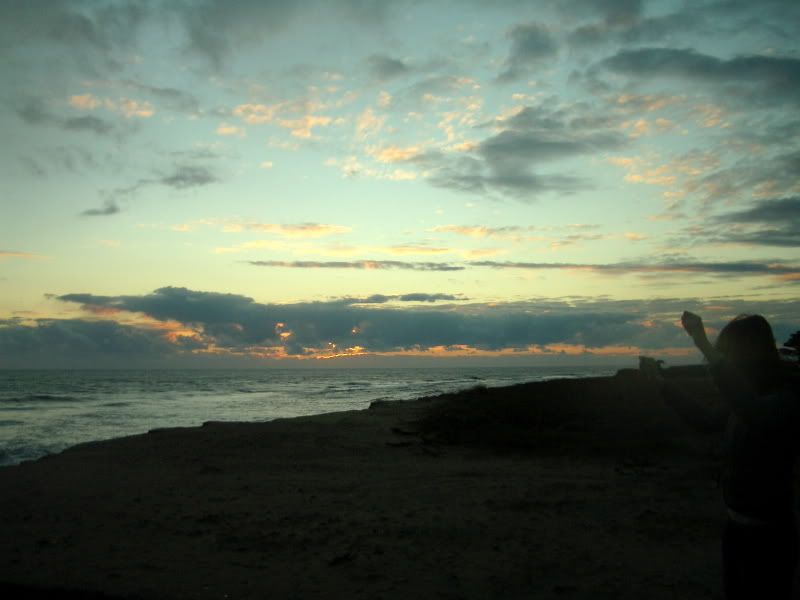 Too late! Curses!




You might recognize this, from the top of this post in which this picture;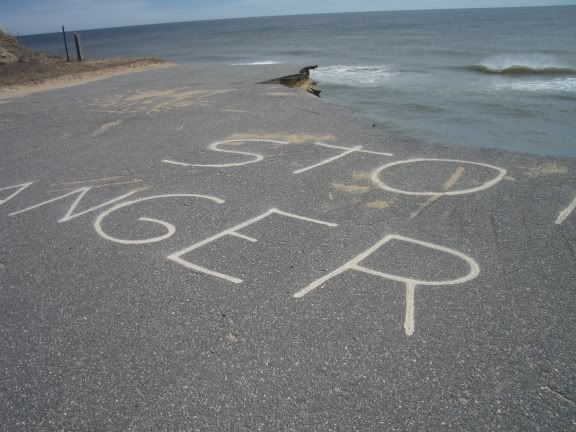 was taken on April 8th.

And then this corner of it on April 8th,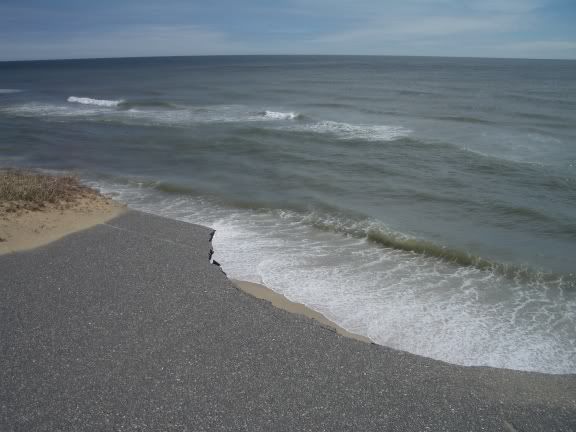 Compared to now,


So there's erosion at work for ya. And nobody cares about melting ice caps and rising sea levels and dead polar bears... :'(


I also have photos of Fisherman's beach earlier in the day, but I'll post those tomorrow because there's already a ton of pics in this entry.